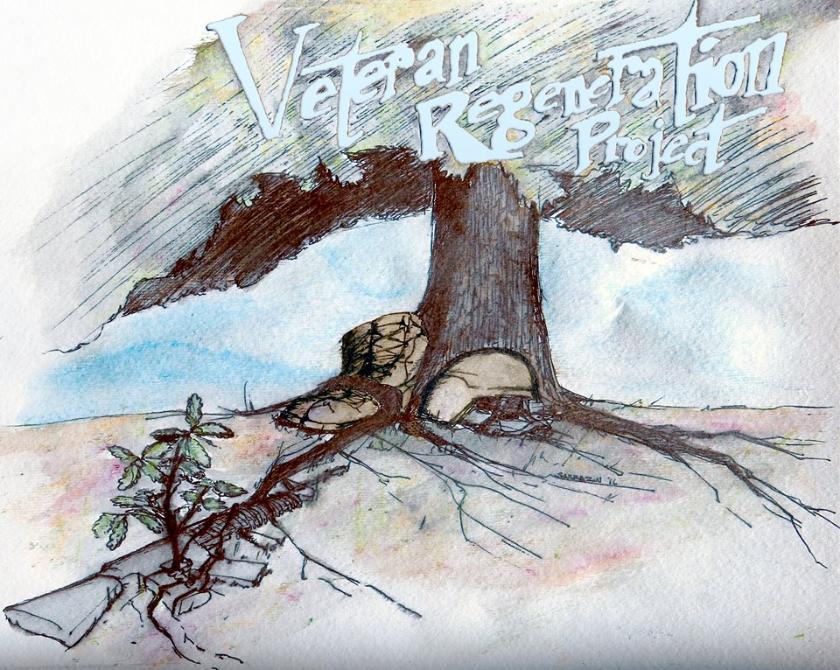 artwork by Sebastien Sarrazin
Our mission is to assist veterans with a healthy re-integration through mindfulness, art and agriculture by workshops and opportunities for self empowerment .
We will sponsor an annual Veteran Reintegration Training for educators, facilitators and care providers who work closely with veterans so that there is a better understanding of what difficulties some service members may face while transitioning into the civilian sector.
We will continue to help facilitate conversations in order to rebuild our communities and heal the effects of war.
Upcoming Events:
Military Appreciation Day
Saturday April 15, 2017
Norwich University
World Without War
Saturday April 22, 2017
Winooski High School
Honor Garden Tree Planting
Saturday May 20, 2017
10-2 @ Wild Roots Farm
Veteran Regeneration Project Weekend
Friday May 26, 2017 from 4-8 pm
Potluck and Band- all proceeds to support the VRP
Saturday May 27, 2017 from 10am- 4pm
Veteran Sweat Lodge and Community Potluck
1st Veteran Re-integration Training Thursday, February 2, 2017 930am-430pm Zeno Mountain Farm, Lincoln, Vermont
To register, please email Jon at wildrootsfarmvt@gmail.com