In 2013, the land that is now Wild Roots Forest Farm, was purchased with the idea of building a homestead for our family. We quickly began to have ideas of transforming the site into an educational farm and offer classes and workshops that would support life and inspire creation.
From the very beginning, we began to observe the landscape and only implement ideas that would be beneficial to supporting diverse food systems in the future. A portion of the land was turned over and seeded with buckwheat and clover to introduce beneficial nutrients and provide forage for native pollinators. The following year, an area totaling nearly half an acre was tilled and re-seeded as we began to cut into the tree line and construct our workshop using mostly 300-500 year old fur, pine and oak from an old timber frame. During lunch I would often walk into the middle of the field of buckwheat and listen to the thousands of bees dancing from flower to flower.
We managed to enclose the barn before winter came using primarily hand tools and a generator and the help of community members.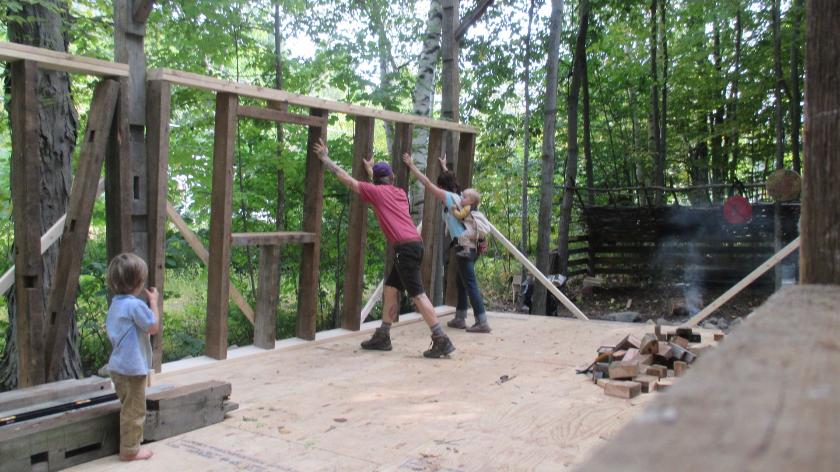 In the spring of 2015, we turned the land over one last time, formed the beds and seeded buckwheat, clover and turnip (the turnip would help aerate the soil during it's decomposition while also providing food for micro-organisms that build soil health). All raised beds were built on contour with the landscape to help move water. Half of the field is being used for annual production and the other half is being used for an intense food forest with 12 varieties of fruit, medicinal herbs, fungi, and pollinator friendly species. We allowed the buckwheat to go to flower before scything it, adding mulch hay, a thick layer of manure and another round of seed.
By the end of the season we had added nearly 12 inches of organic matter that settled down to about 4 inches compacted. One of the benefits of this method is that during the hottest and driest parts of the summer, we did not have to water any of our trees, shrubs or annuals due to the fact that beneath cover crop and organic matter, the soil was cool, moist and thriving with biological activity.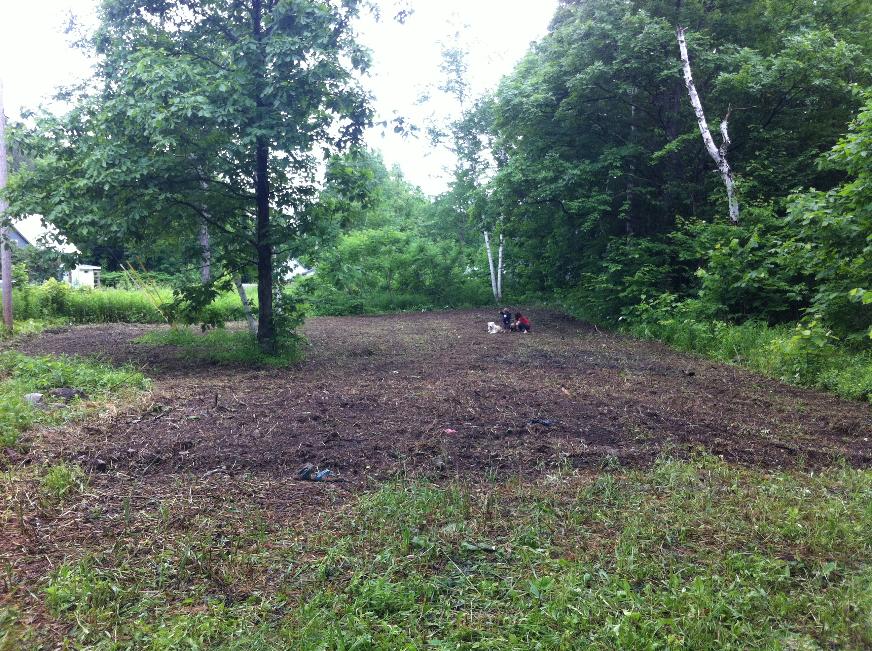 Above Image: May 2014
Image Below: June 2015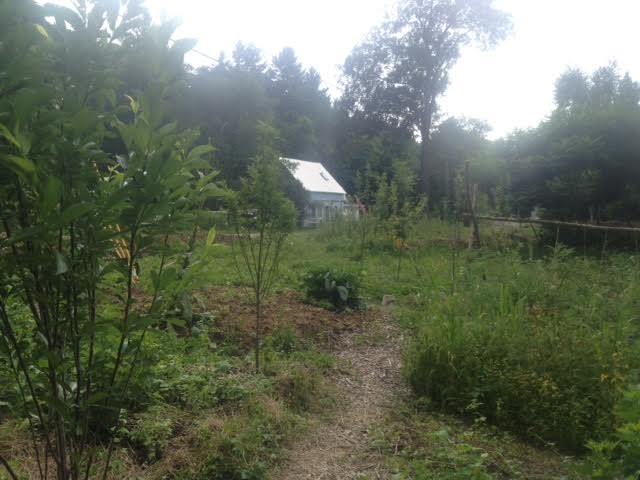 Our first season was still very much about establishing food and soil systems in preparation for 2016. Most of the yield was gifted to interns, friends and the food shelf. This winter we have spent countless hours planning our beds, rotations and finalizing plans for forest production.
Much of Vermont is blessed with beautiful rolling hills and dense canopied forest. With Wild Roots nestled in the foothills of the Bristol Cliffs Wilderness Area, we have no shortage of ecological diversity or north facing slope. This landscape, which is often times viewed as being unsuitable growing conditions, provides a unique opportunity to produce a different sort of yield, one that thrives in full to partial shade and somewhat moist conditions. By utilizing the slash and woody debris from selective cutting in our wood lot, to build large raised beds on contour in the woods, we are creating a habitat that would allow us to grow different medicine plants, berry varieties, mushrooms or soil. This method also helps to prevent erosion.
This type of work can be quite labor intensive, but with the help of some wonderful students who are eager to understand alternative methods of food production, a half acre of brush becomes the foundation for a dozen fifty foot long Hugle mounds that once covered with mulch hay, finished compost, woodchips and oyster mushroom spawn, will become a brothel for biological activity and contribute to the over all health of the forest eco-system over time.
One of the best components of building this type of system is that often times, the materials needed are readily available at little to no cost. Be certain that you understand what species you are working with and where your materials were sourced from.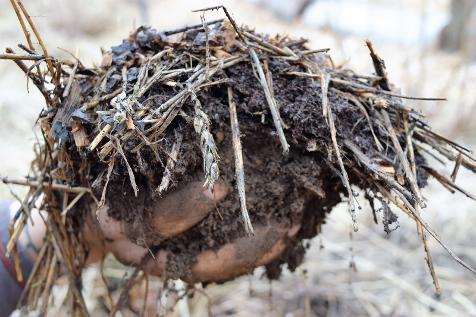 Photo by Gabby Siebenaler
I have been asked several times how and why I got into farming. In 2009, my wife and I managed our first plot at Rock Point School in Burlington which 10x 15, and since then our plots have doubled in size each year. Growing up, my family and I visited distant relatives in southern Illinois and Indiana who haled from Kentucky and Tennessee. They were raised by farmers and had to rely on what they could grow, raise or trade in order to put a meal on the plate. I have fond memories of traveling past corn and soy, and even one of watching my grandmother tend her tomatoes and cucumbers in the backyard right before she passed when I was three. It is our role as farmers and stewards of the land to understand the systems that support food production and in doing so, adapting our operation to be most efficient, effective, economical and ecological. The only way that we can do this is by building a relationship with the natural landscape.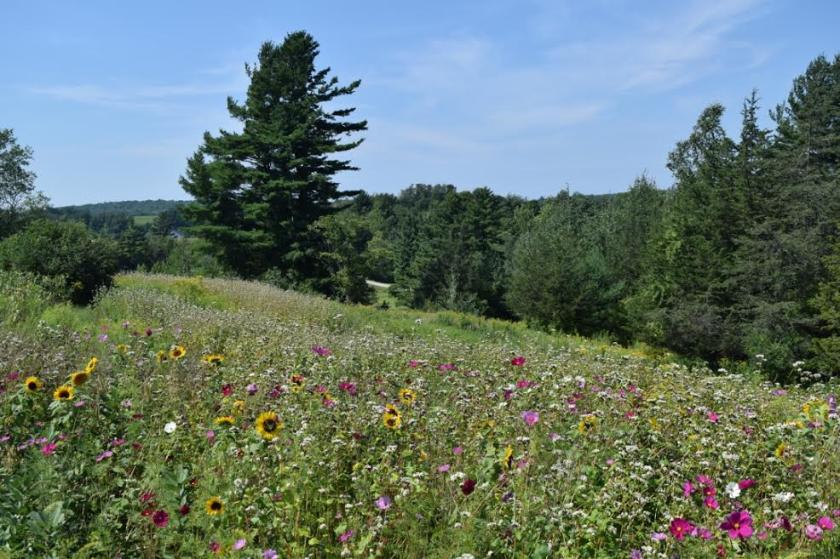 In December of 2015, after a year and a half of outreach an development, I was voted to be President for the Farmer Veteran Coalition of Vermont. During my time as chair as one of the first four state chapters for the National Farmer Veteran Coalition, I had the great pleasure of building partnerships with agricultural and veteran organizations in Vermont that include NOFA-VT, Vermont Farm Bureau, Cabot Creamery, UVM Center for Sustainable Agriculture, Sterling College, Vermont AgrAbility, Rural Vermont, the Office of Veterans Affairs, the Department of Veterans Affairs, the Vet Center, USDA, the Vermont Agency of Agriculture, as well as with the office of Senator Sanders, Senator Leahy and Congressman Peter Welch.
In August of 2016, we launched the Vermont Proud, Homegrown By Heroes initiative and Vermont became the 16th state to adopt the program which began in Kentucky in 2011. We also had received a donation of 3,375 packets of seeds from High Mowing Organic Seeds, that were sent to veterans in 8 different states, made addresses at the NEK Veterans Summit, AgrAbility National Training Workshop, FVC Stakeholders Conference, appeared in Vermont Fences, on WCAX, Across the Fence, and were featured on Vermont Public Radio.
After a year as chair, I made the decision to step down in order to focus on our own farm's development but currently remain on it's board while also sitting with the Addison County Farm Bureau and as a prospect for NOFA-VT.
In 2018, we will be launching our Resilient Farmer Training for Veterans but will continue to offer workshops and one on one advice for farmer veterans until then.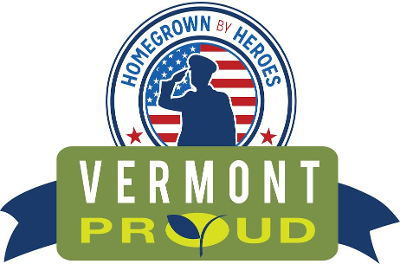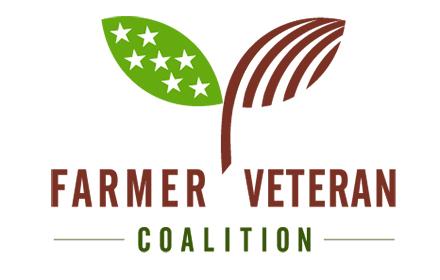 Farming provides an opportunity for personal and communal growth while also allowing for my children to understand where their food comes from. There is something invaluable about knowing that the billions of micro-organisms in a handful of healthy soil, is what contributes to our overall well being. It is my personal goal to ensure that our future generations have that knowledge, and are capable of sustaining their future through ecological and appropriate land practices.
At Wild Roots Farm Vermont, we will continue to utilize all available spaces to produce a yield for either wildlife or human consumption. We will continue to share with college students, veterans, children and community members through our workshops and gatherings, what methods are available to help establish or expand bio-intensive farm operations.
-Jon Turner
Wild Roots Farm Vermont